Le Drama More Show
Le Drama More Show (pilote)
Colour video and sound
2021 - 44 minutes
The Drama More Show (Pilot) was produced as part of "La vie bonne", a project supported by AWARE: Archives of Women Artists, Research and Exhibitions and the Centre National des Arts Plastiques.

Drama More welcomes us to the set of The Drama More Show, a bingo game. Sixteen numbers are drawn at random using a loto ball machine. Each ball announces a guest invited to present their number providing infinite answers to the subliminal question "What is a good life?"

In this programme, Drama More takes on the roles of presenter, actress and performer. Dressed as a parrot - an animal that carries the voices of others - she collects in her beak stories of her guests : sculptures, objects, friends and her dog whom she welcomes on the sofa.
Numbers include a presentation on political lesbian practices by a ceramic bandage, an interview with a soft sculpture on the history of sculpture, a ventriloquism act and a make-up tutorial to gain better vision.
In special numbers, The Drama More Show welcomes Lucy Ricardo from the sitcom I Love Lucy, singer gladys garcia and Jessica, witness of a dance by Simon Asencio.


Le Drama More Show Live @ Setu
Performance held in 2020 at Setu in Élliant (France)
40 minutes
Special Guests gladys garcia, Laynee and Simon Asencio.

Documentation Clément Harpillard.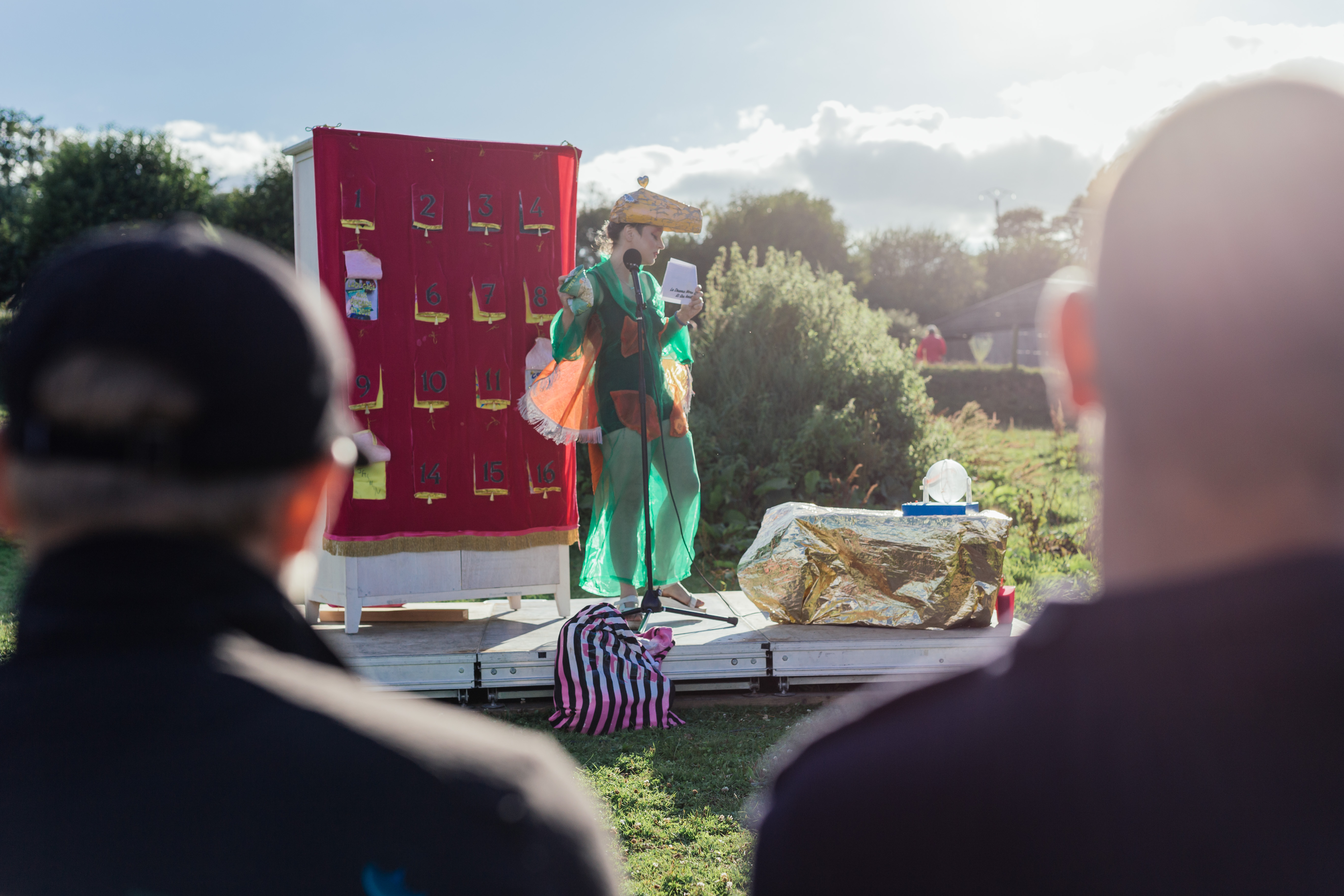 Children Power
View of the group show Children Power
2021, Le Plateau - Frac Île de France
With Michel Blazy, Anne Bourse, Ulla von Brandenburg, Monster Chetwynd, Keren Cytter, Daniel Dewar & Grégory Gicquel, Bertrand Dezoteux, David Douard, Richard Fauguet, Ryan Gander, Jonathan Martin, Anouchka Oler-Nussbaum, Pierre Paulin, Jean-Charles de Quillacq, Tursic & Mille.
The exhibition was adressed to children.

The video Le Drama More Show (Pilote) is presented in an installation with a front and a back inspired by puppet theatre, Donald Winnicott's transitional objects as well as Ursula K. Le Guin's left hands.

Structure: 243 x 122 x 70 cm Wood, hinges, padding, fabric, polymeric chewing gum, plastic bag, sand, ceramic cigarettes and bandages, decals, motion detector, scratch game Astro Taureau, poster, paint and flat screen showing The Drama More Show (Pilot).
Seat: 120 x 40 x 90 cm
Sculpture made with the fabric covering the floor of the Drama More Show.
Fabrics, printed fabrics, ink and padding.